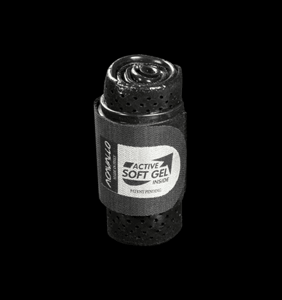 The gel tail wrap has been studied to protect the horse's tail during transport, avoiding abrasions that occur when the horse is inside the transport vehicle.
The EquiFit® No-Hassle Tail Wrap is created using open-celled, non-latex foam to provide non-slip protection. The breathable material eliminates chafing and itching and ensures that the wrap will stay in place. A hook-and-loop closure allows easy application and removal.
One size fits most horses.
Made in the USA
Hand wash. Dry flat.